Page 2 of 2 •
1, 2
So that that is my OC "Omega" i created for my Story "Age of Heroes "
he is based off the Superman archetype

Artist_Reborn

LEVEL 3





Posts

: 78


Age

: 25


Location

: The United States



Had a few minutes to myself, so I thought I'd draw a bit since I haven't done so in a while.

I feel like I'm getting better and finally starting to establish my own style, but it's not quite there yet.

Deviantart
(Realized I accidentally posted fan art here... disregard this post)

Zero2

LEVEL 2





Posts

: 57


Age

: 28



Zero2 wrote:(Realized I accidentally posted fan art here... disregard this post)
Lol when I said "Original art" i didn't mean you can't post fanart. I just mean it has to be created by you; your own creation, not someone else's. Which means, not going on google and getting a random image and be all like "I can't draw but this is art!" Sure, but it isn't your own. I wanna see people here and their talents! All ranges! From "I have never drawn before" to "I follow the old masters." So if it is fanart and you drew it, I wanna see it!
@Artist_Reborn I love your cute couple drawings! Your super hero man is adorable being all soft around her. Someone requested I do a couple and it made me really excited. Here is the 2nd sketch to it: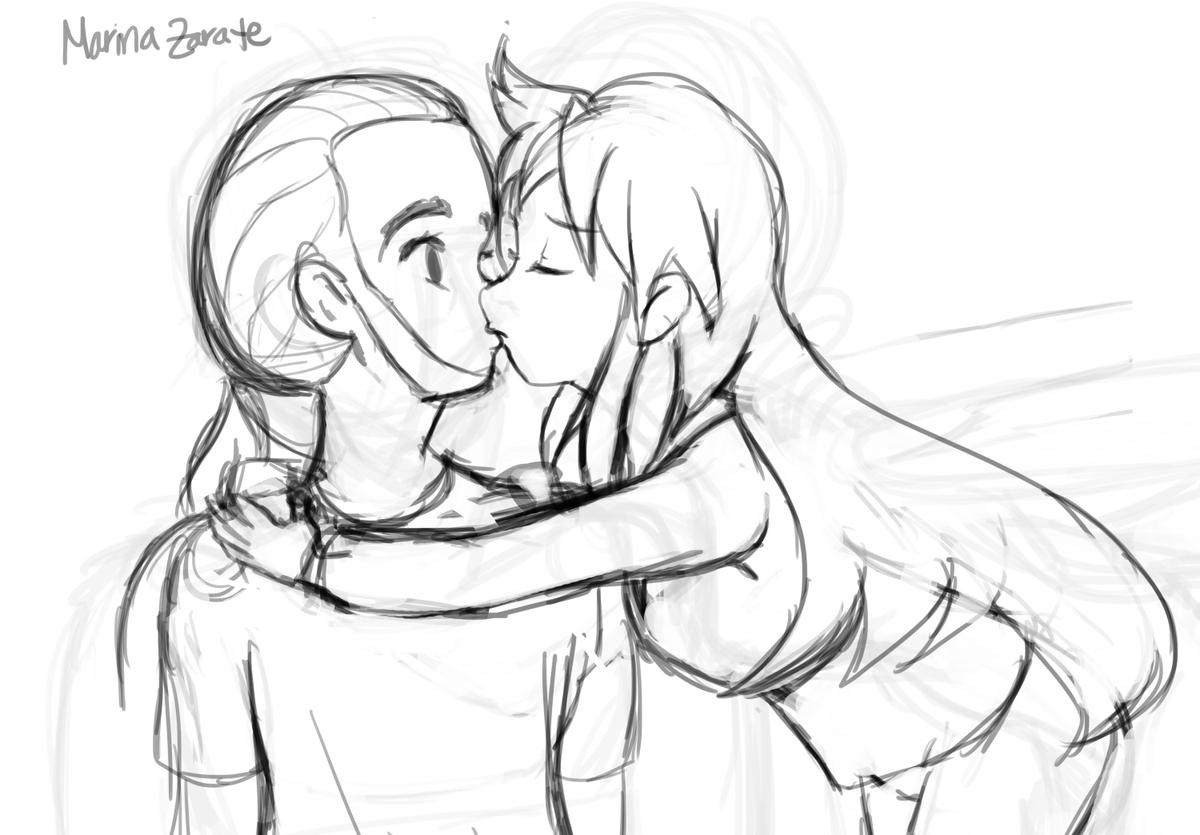 Here I am in the lining so far:
Last edited by rinatanchu on Sat May 09, 2015 6:53 pm; edited 2 times in total (Reason for editing : [Changed the lineart method and completed it])

rinatanchu

LEVEL 1





Posts

: 25


Age

: 23


Location

: Los Angeles, California, USA



A random sketch...
Ugh...

Just grab the link: http://fav.me/d8xr257
I was really~~ bored in my Critical Thinking class after an exam the other day, and between the break and resuming lecture, I doodled.
...I did way more than I had planned.
And it's not even a finished piece, by far.
My hands were black and I had to go wash them before we started up again~ xF

gwidhw

Full Moderator





Posts

: 513


Age

: 26


Location

: A Hollow Bastion~ (Canada)



Page 2 of 2 •
1, 2
---
Permissions in this forum:
You
cannot
reply to topics in this forum